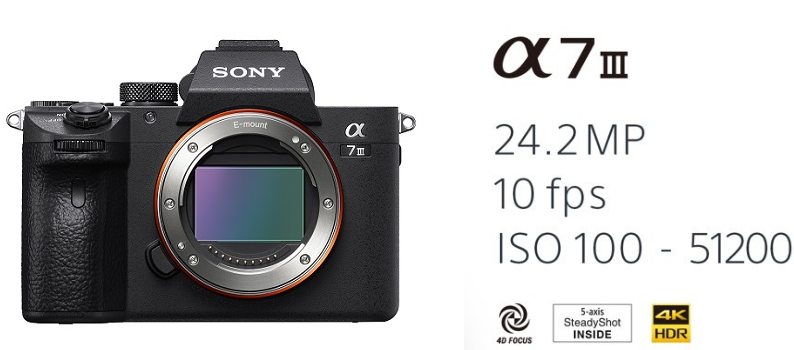 Newly developed sensor, evolved image processor
The latest technology achieves stunning processing speed
A new version of the 24.2-megapixel* Exmor R™ CMOS sensor, now featuring a back-illuminated structure, is combined with the latest BIONZ X™ image processing engine and front-end LSI, and this combination achieves a data readout speed that is two times faster** and data processing capability that is 1.8 times higher**.
*Approximate number of effective pixels.**Compared to the α7 II. Sony test conditions.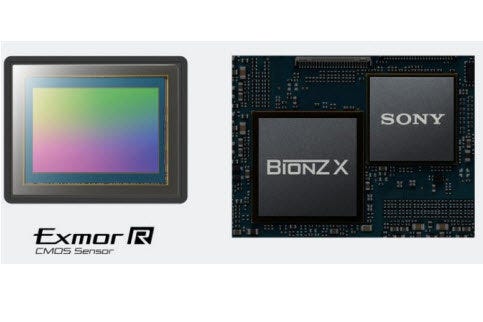 Back-illuminated full-frame sensor
Higher sensitivity and readout speed
The 35-mm full-frame CMOS image sensor with back-illuminated structure enhances light collection efficiency, expands circuitry scale, and, with the help of a copper wiring layer that contributes to quicker data transfer, outputs data at very high speed, while minimizing noise to reveal fine details in every picture.
1) Conventional structure 2) Back-illuminated structure
a. Light-receiving surface b. Gapless on-chip lens c. Aluminum wiring layer d. Photodiode substrate e. Copper wiring layer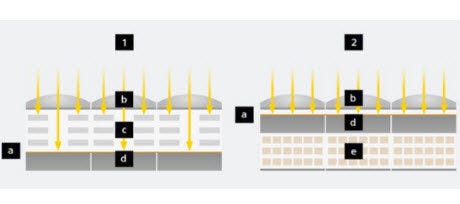 Reducing noise in high-resolution images
Up to 1.5-stop improvement* in image quality
Standard ISO range is extended to ISO 100-51200 (expandable to ISO 50-204800** for stills), while Detail Reproduction and Area-specific Noise Reduction technologies maintain image details and cut noise. With highly effective performance in mid-to-high sensitivity ranges, you can shoot at high ISO with no concerns about noise and image deterioration.
*Compared to the α7 II. Sony test conditions.**ISO 100-102400 when shooting movies.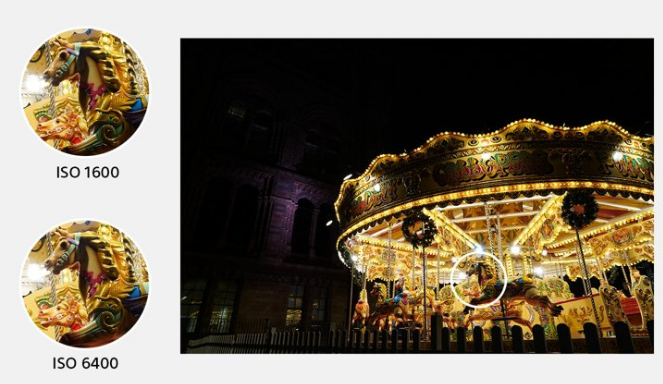 Subtle gradation from shadow to highlight
Dynamic range of up to approx. 15 stops*
Approx. 15-stop dynamic range7 at low-sensitivity settings is achieved, thanks to a revamped CMOS sensor and image processor that provide for smooth gradation from shadow to highlight. This gives you greater freedom of creative imaging.
*Sony test conditions.

Faithful color reproduction
More accurate color reproduction straight out of the camera
Color reproduction performance is dramatically enhanced, giving subjects that you capture more natural color that is faithful to how the colors look in real life. Skin tones in portraits, blue skies in landscapes, and vivid hues in still life images look very realistic as a result.

Steadier shots with 5-axis stabilization
The latest high-precision stabilization uses stabilization unit and gyro sensors and algorithms to achieve a 5.0-step* shutter speed advantage in a system that compensates five types of camera shake with a wide range of lenses, and delivers excellent performance.
*CIPA standards. Pitch/yaw shake only. Planar T* FE 50mm F1.4 ZA lens. Long exposure NR off.

14-bit RAW* output for rich gradations
For smoother, more natural gradation, the latest BIONZ X image processor and front-end LSI process image signals in 16-bit form. This processor also allows 14-bit RAW* data output, even when in silent or continuous shooting mode**.
[1] Image sensor [2] The latest high-speed front-end LSI [a] 16-bit image processing
*Limited to 12 bits during compressed RAW continuous shooting, BULB exposure, or when Long Exposure NR is ON.**When uncompressed RAW is selected.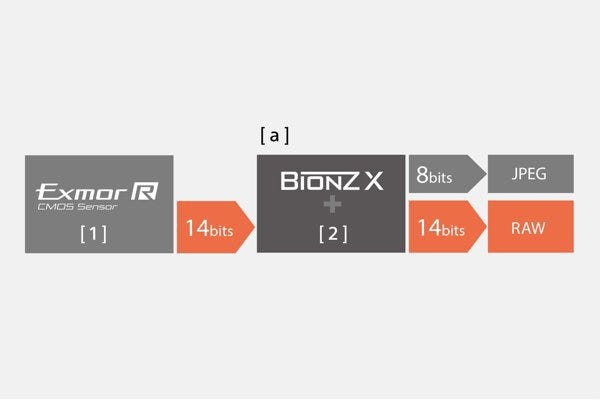 4D FOCUS — AF performance evolves
AF performance is improved using the same AF advancements as in the α9 and applying it optimally. Once the α7 III captures such unpredictably moving subjects as dancers, boxers, and wild animals in action, it won't easily let them go.

4D FOCUS: Stunning wide coverage
693. Remarkable number of phase-detection AF points
This camera features 693 phase-detection AF points* covering approx. 93% of image area, plus 425 densely positioned contrast-detection AF points** to improve focus.
*Increased from 117 phase-detection AF points of α7 II.
**Increased from 25 contrast-detection AF points of α7 II.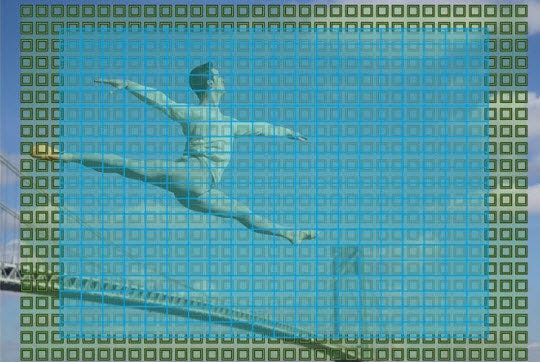 4D FOCUS: Fast AF speed
Up to two times* faster AF performance
Combining focal-plane phase-detection AF for excellent speed and tracking plus high-precision contrast-detection AF, Sony's sophisticated Fast Hybrid AF can capture fast-moving subjects in razor-sharp images. This system advances performance to double AF speed*.
*Compared to the α7 II in dim light. Sony test conditions.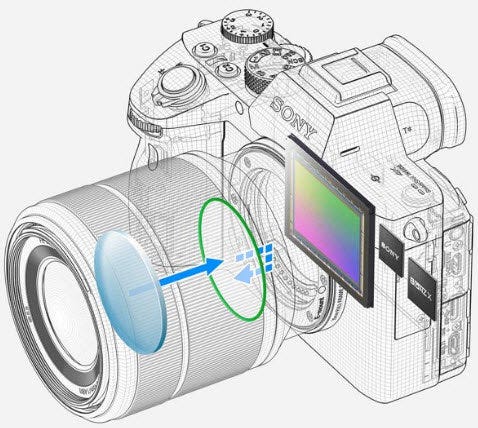 4D FOCUS: Steadfast tracking
Enhanced AF tracking for swiftly moving subjects
The AF performance inherited from the α9 accounts for AF tracking with enhanced precision for continuous shooting of quick action. With faster image sensor readout, even complex subject motion can be tracked and sudden movements can be predicted with great precision, letting you capture decisive moments.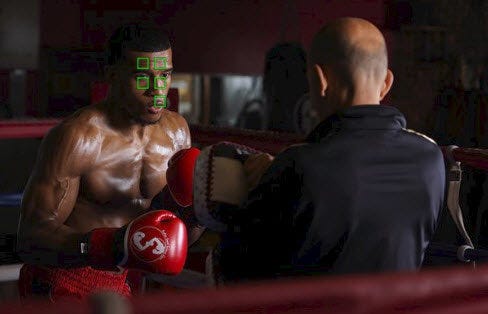 Reliable AF down to EV-3* brightness
Advanced AF algorithms contribute to high AF precision down to light levels as low as EV-3*, for more reliable autofocus in dark scenes.
* ISO 100 equivalent, F2.0 lens, in the AF-S mode.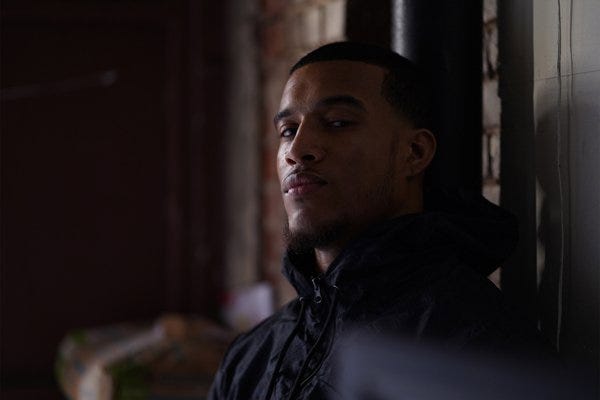 Focal-plane phase-detection AF supports A-mount lenses*
693-point focal-plane phase-detection AF not only covers a wide area and responds instantly—it offers the benefits of high tracking performance even with an A-mount lens mounted via mount adaptor LA-EA3.*
* With SSM or SAM lenses only. With the LA-EA3 mount adaptor. Focal-plane phase-detection AF not supported for movie recording. AF-C can only be used when the "Phase detection" AF system is selected, but focus is fixed at the first frame during continuous shooting in any mode other than "Continuous: Lo" (Hi+, Hi, Mid).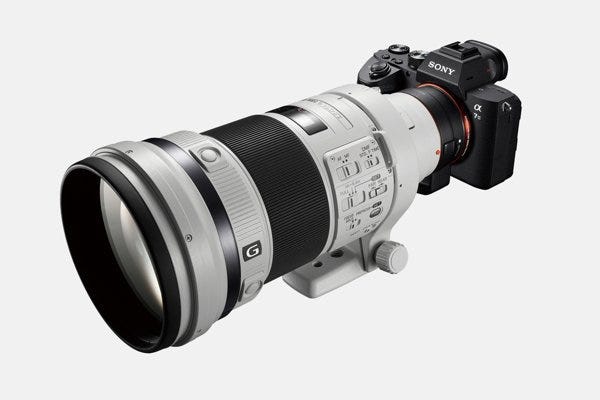 Eye AF revolutionizes portraiture
With the α7 III, Eye AF can now be used with AF-C mode, for fast, effective eye detection/tracking performance when shooting stills. The easy maintenance of optimum focus on moving subjects can totally transform your portraiture.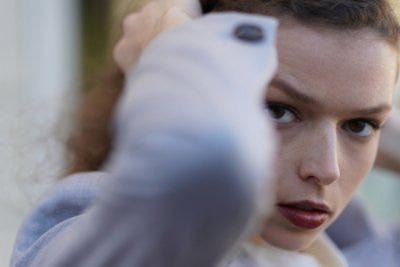 Even if face is partially hidden*
*Eye AF may not work as well as intended, depending on type of shooting scene and conditions.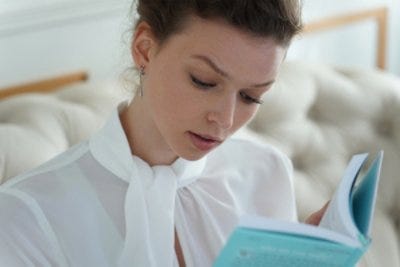 Even when looking down
*Eye AF may not work as well as intended, depending on type of shooting scene and conditions.
Even when backlit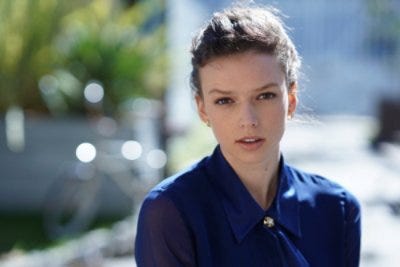 Eye AF may not work as well as intended, depending on type of shooting scene and conditions.
Focus control via touch screen
The α7 III has Touch Focus function, and a Touch Pad function for you to fingertip-drag the focus frame intuitively while using the viewfinder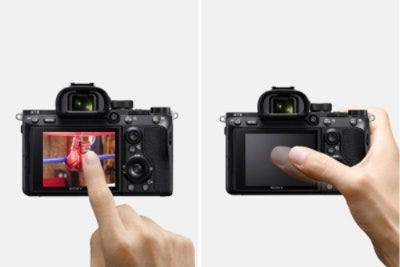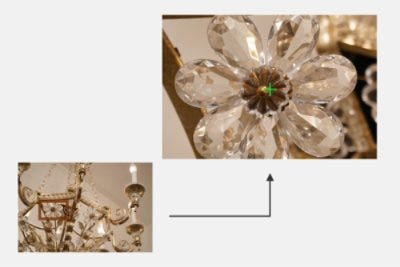 AF in Focus Magnifier
Use autofocus for stills while the focus area is magnified in the viewfinder/monitor, and magnify the view after autofocusing. This is ideal for focusing on a small area and other precision-focus photography.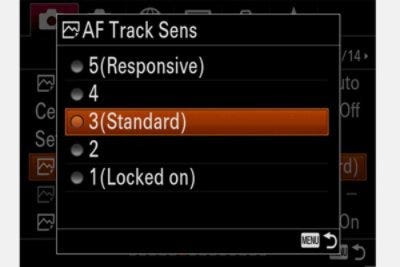 More versatile AF settings all around
AF tracking sensitivity for stills is adjustable in five steps. AF areas/points are changeable as you switch between horizontal and vertical orientation. Focus point settings can be assigned to custom buttons.
Fast continuous shooting captures the height of a moment
The α7 III can shoot in a continuous burst at up to 10fps with AF/AE tracking1 and up to 8fps burst shooting when shooting with live-view mode. The camera also supports silent shooting* at up to 10fps with AF/AE tracking at maximum resolution.
*Some distortion may occur with fast-moving subjects or if the camera is moved sideways rapidly while shooting.

High-resolution 4K HDR
As well as new capability of recording stunning 4K movies* through 2.4-times** higher oversampling, the camera features a new HLG (Hybrid Log-Gamma)*** picture profile, supporting instant HDR workflow.
* A Class 10 or higher SDHC/SDXC card is required for XAVC S format movie recording. UHS Speed Class 3 or higher card is required for 100 Mbps recording.
** 24p recording. Approx. 1.6 times for 30p recording.
***
High-resolution 4K HDR
As well as new capability of recording stunning 4K movies2 through 2.4-times21 higher oversampling, the camera features a new HLG (Hybrid Log-Gamma) picture profile, supporting instant HDR workflow.

Full-pixel readout without binning in 35 mm full-frame mode makes it possible to condense approx. 2.4 times the data required for 4K movies (QFHD: 3840 x 2160), minimizing moiré and jaggies. Full-frame or Super 35 mm mode can be selected as needed. Furthermore, 4K recording employs XAVC S format at bitrates as high as 100 Mbps.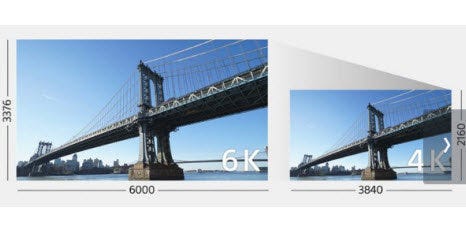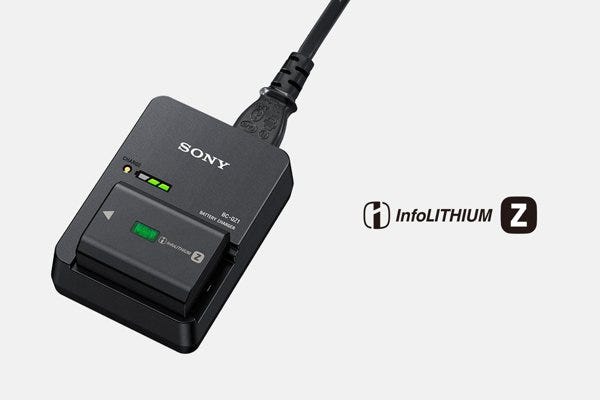 Longer battery life to shoot for more professional lengths
The α7 III can use a NP-FZ100 battery with approx. 2.2 times as much capacity as a NP-FW50 battery, allowing you to shoot up to approximately 710 photos24 with one full charge. BC-QZ1 optional battery charger allows quicker charging than charging via USB.
* When using LCD monitor. Up to approximately 610 photos when using electronic viewfinder.